Student's Lesson
Relationships and the Self
Part of being human is about the way we connect to others. Think about your connections and what they say about you. Use the diagram that follows to respond to the following questions:
What are the systems of relationships in your life?
How do you act in each of these different groups?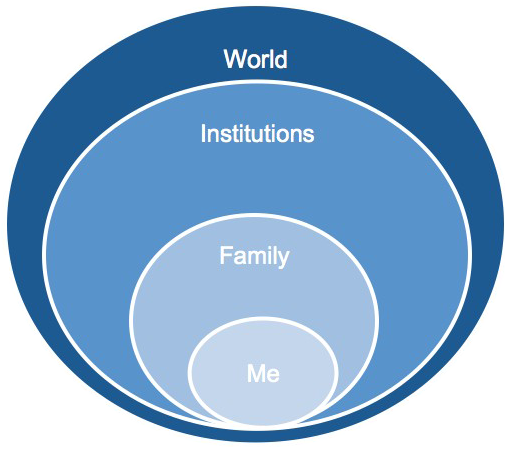 Creating
Using digital media create a portfolio of images that tell stories of you. The stories should not just be something that happened to you but stories that tell us something about the kind of person you are.
In groups of 3 tell your story and then discuss what:
the story and
your use of language (visual and verbal) to tell it
…indicate about you.
If you want to develop the idea of construction of identity now, continue in:
what does the title PAUL KELLY — STORIES OF ME suggest?
what are the connotations of the word 'story': truth or fiction?
what are the connotations of the word 'documentary' — do you expect truth or a story?